New Industrial Solar Floodlight Lets Homeowners Illuminate "Dark Pockets" without Adapters or Wiring.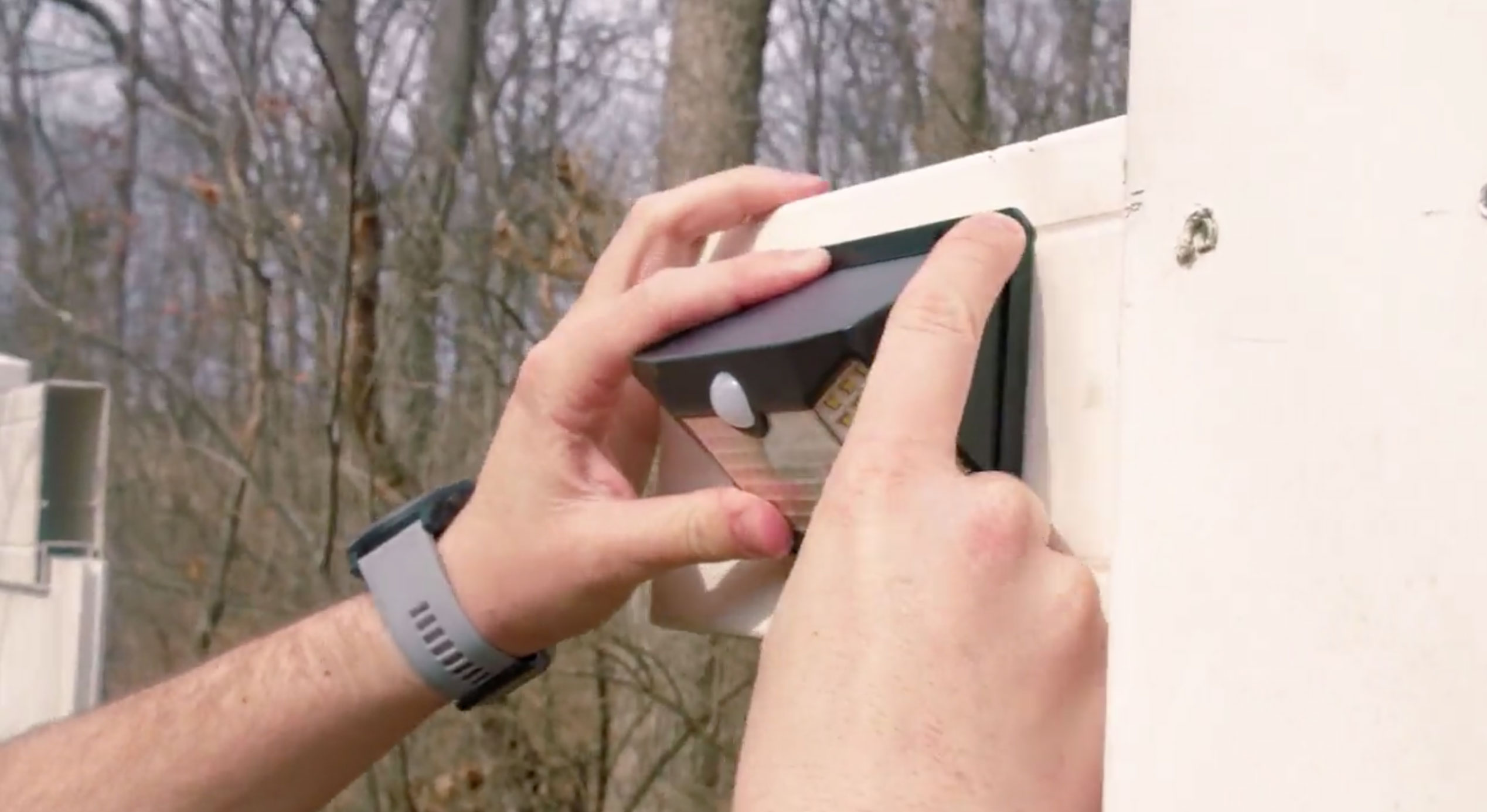 INTRODUCING THE SOLARBRIGHT FLOODLIGHT™
---
Have better peace of mind when you step outside at night with the latest industrial breakthrough in affordable home security.
2 Lights Come Inside 1 Package
Each Light Contains 100 SUPER BRIGHT LEDs (600 Lumens)
BATTERY LAST THROUGH THE NIGHT
FULLY CHARGES during the day (Even in shady areas)
Easily Stick or Screw to any surface
DELIVERED in 3-5 Business Days
Shipped From Boise, ID USA
Durable & Weather Proof
Heavy Duty Industrial Light
3 MODES ( ON | DIM | SECURITY )
MOTION-ACTIVATED AT 16 FEET
Solar Powered (No Wiring)
270° Light Coverage
5 Year Lifespan (Battery & LEDs)
600 Lumens
30 Feet of exposed light
Try it today with a full refund guarantee
HIDDEN CAMERA COMPARES SOLARBRIGHT FLOODLIGHT™ TO BIG RETAIL CHAIN STORES
---
We did the unthinkable! We snuck into the big retail chains and purchased the most expensive Solar Powered Flood Lights they had to offer and compared them against the SolarBright FloodLight™! You'll be shocked at the outcome!
As you just witnessed, the SolarBright FloodLight™ is mighty and shines bright. It's the least bulky, easy to install, comparable battery length, and packs a punch when it comes to emitting light by having double if not triple the amount of LEDs! You can't lose when choosing the SolarBright Floodlight™!
THE SOLARBRIGHT FLOODLIGHT™ HAS 3 MODES
---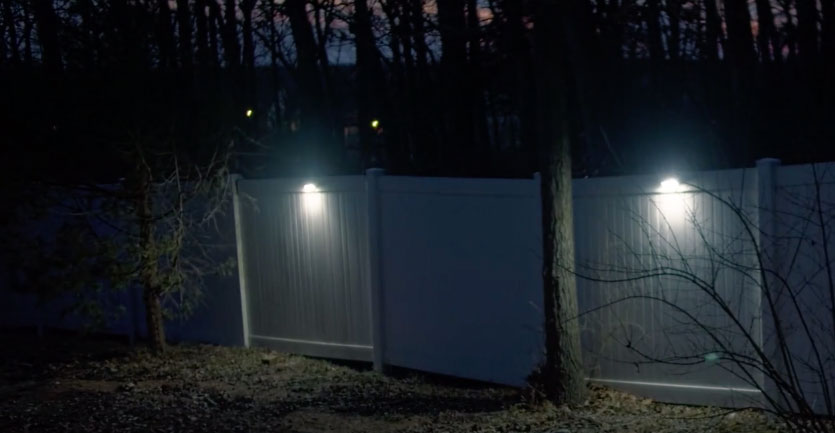 MODE 1: PERMANENTLY ON
By selecting mode 1 allows for the light to shine bright through the night. The Solarbright FloodLight™ comes with 100 super-bright LEDs that will stay on consistently through the night once the sun fully sets.
MODE 2: DIM TO BRIGHT
When selecting mode 2, the light will stay consistently dim illuminating the area. When motion is detected the light will then switch to 100% Bright Light. Creating a 270° brightly lit area.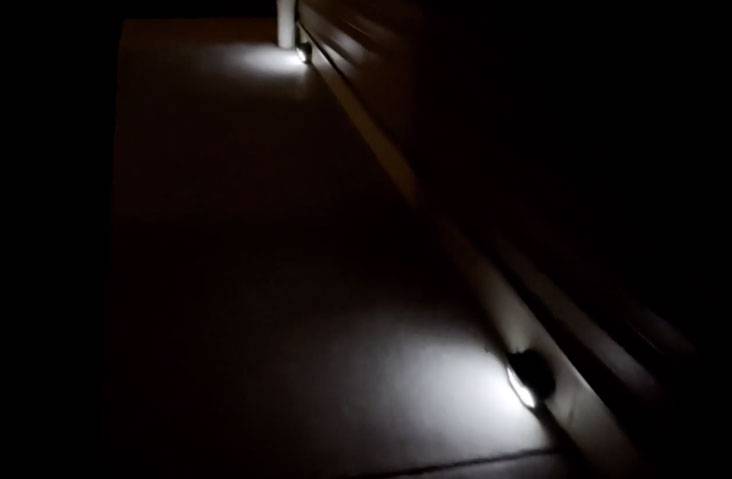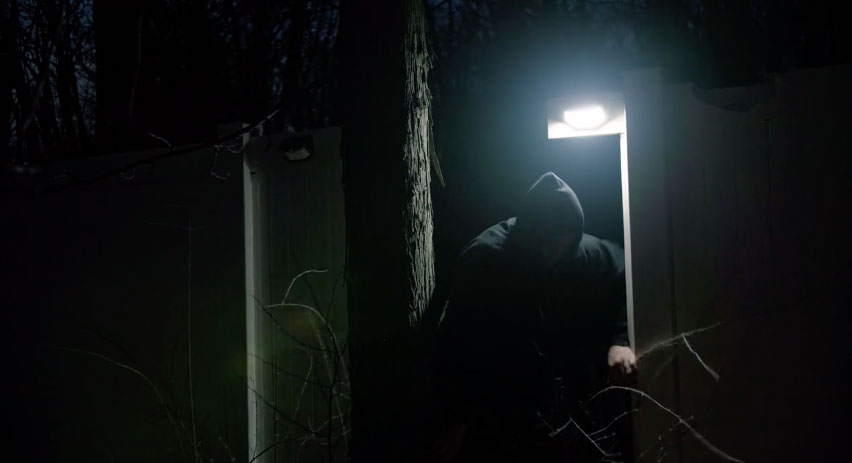 MODE 3: MOTION BRIGHT
Lastly, Mode 3 watches for motion through the night. Keeping the light fully off until motion is detected. This setting is typically used when the light resides near a window or door to not disturb you from sleeping.
BATTERY LIFE LASTS THROUGH THE NIGHT
---
Built To Last Battery Length. Never worry again when the electricity goes out. The SolarBright FloodLight™ comes equipped with a 18650 Battery that holds a charge that'll last through the night! Keeping any "Dark Pockets" fully illuminated. Then recharges during the day.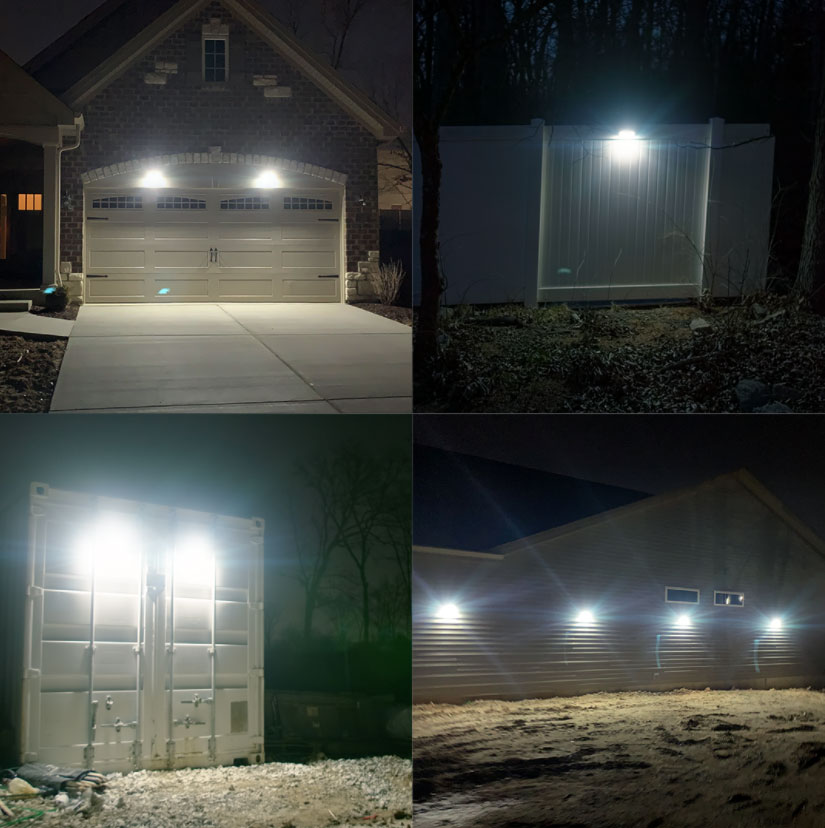 (yes, even shaded areas have enough sun to fully re-charge)
HOW BRIGHT IS THE SOLARBRIGHT?
---
The SolarBright Floodlight floods the exterior with its 270 Degree lighting, enhancing the safety and security of your home. Equipped with energy-efficient, integrated LEDs illuminating a powerful 600 Lumens of light!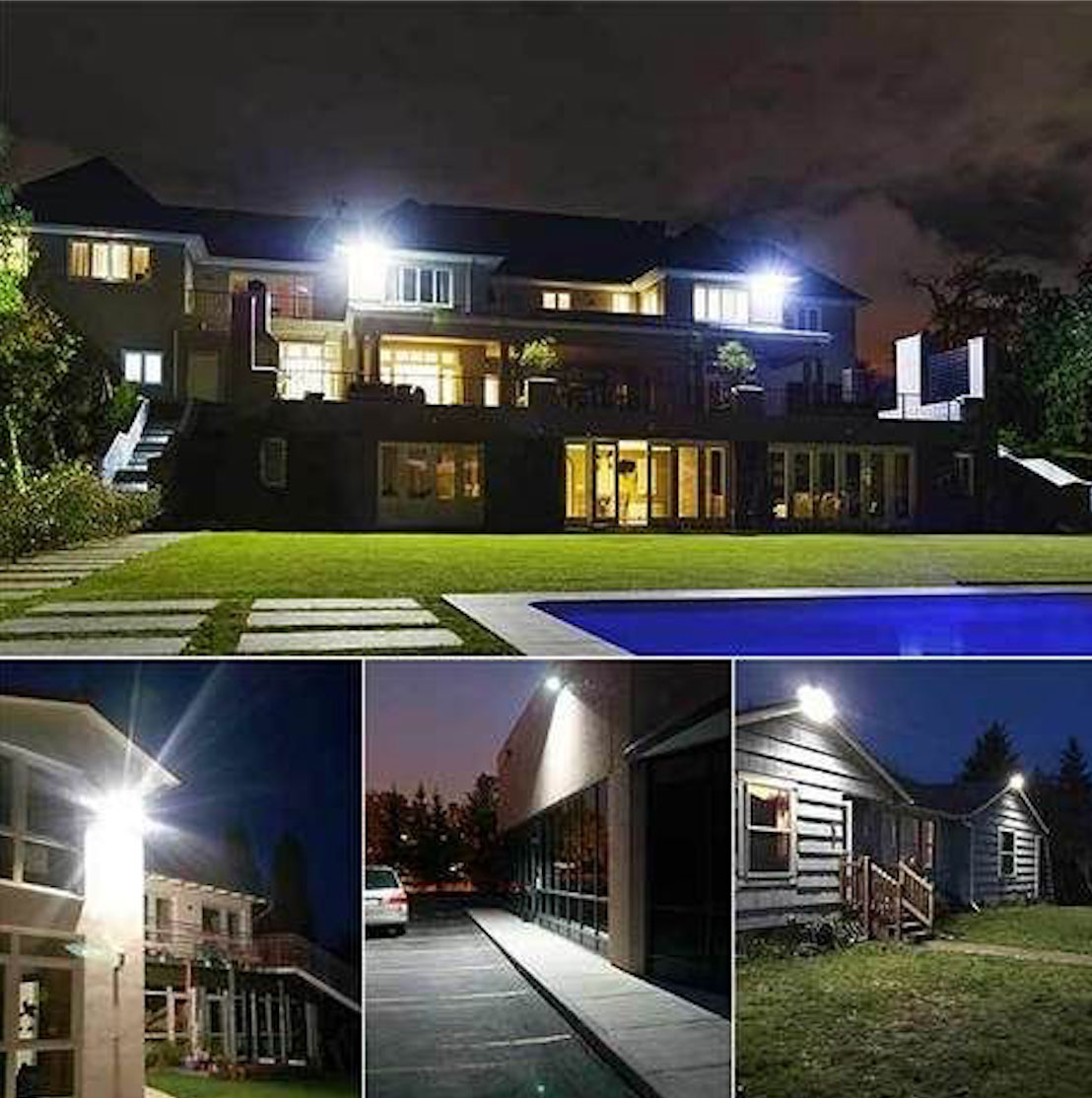 5000 KELVIN - WARM WHITE
---
The SolarBright Floodlight fills the area with a warm white 5000 Kevlin light. With its 100 LEDs at max power and 270 Degree lighting, enhancing the safety and security of your home.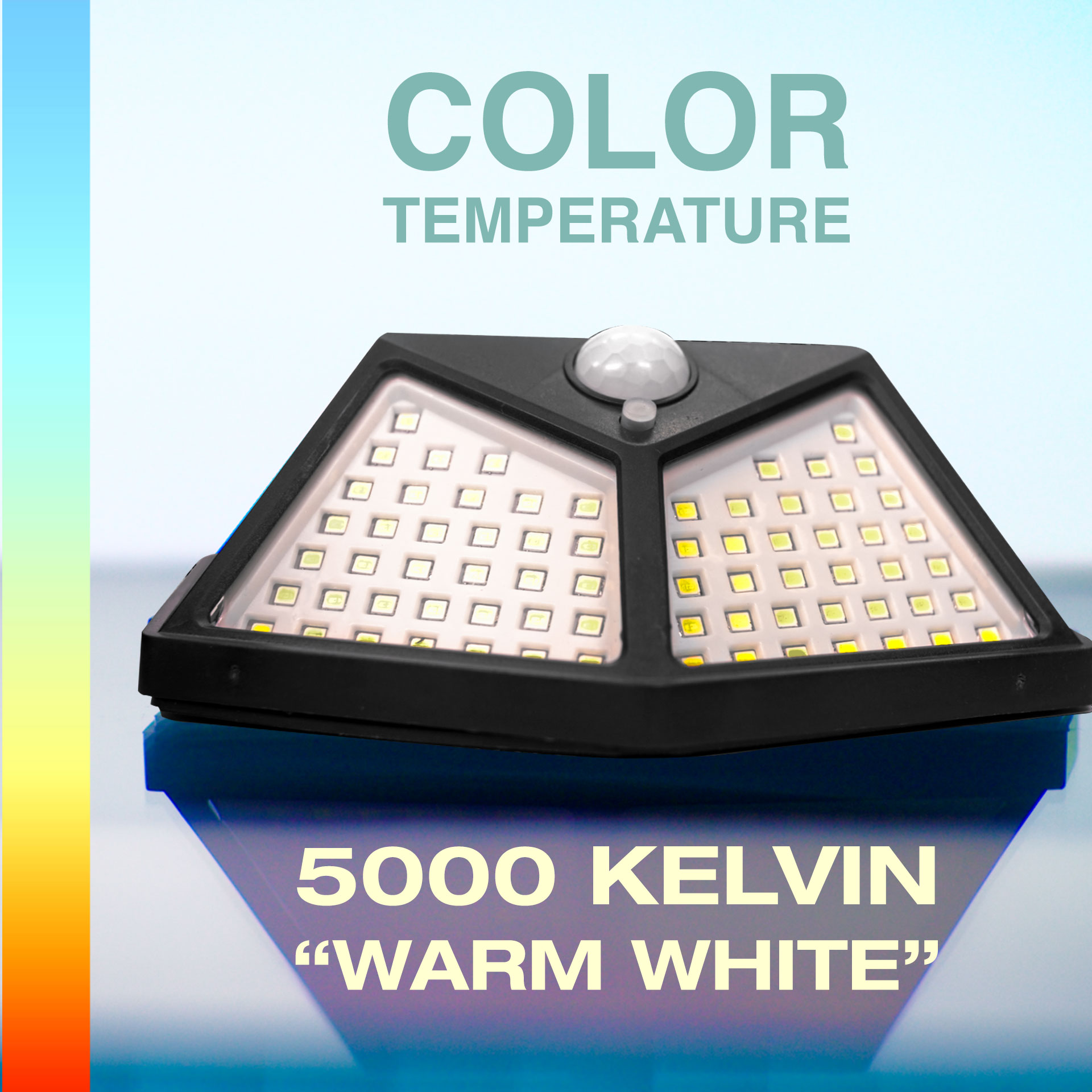 1800 MAH OF BATTERY LIFE
---
The SolarBright Floodlight is equipped with a 1800 Milliamps Rechargeable Battery! Which allows for the 100 LEDs to fully power on once the motion sensor is activated. It also holds a charge for mode 1 to stay on through the night! This battery is built to last over 5 years and 10,000 hours of light!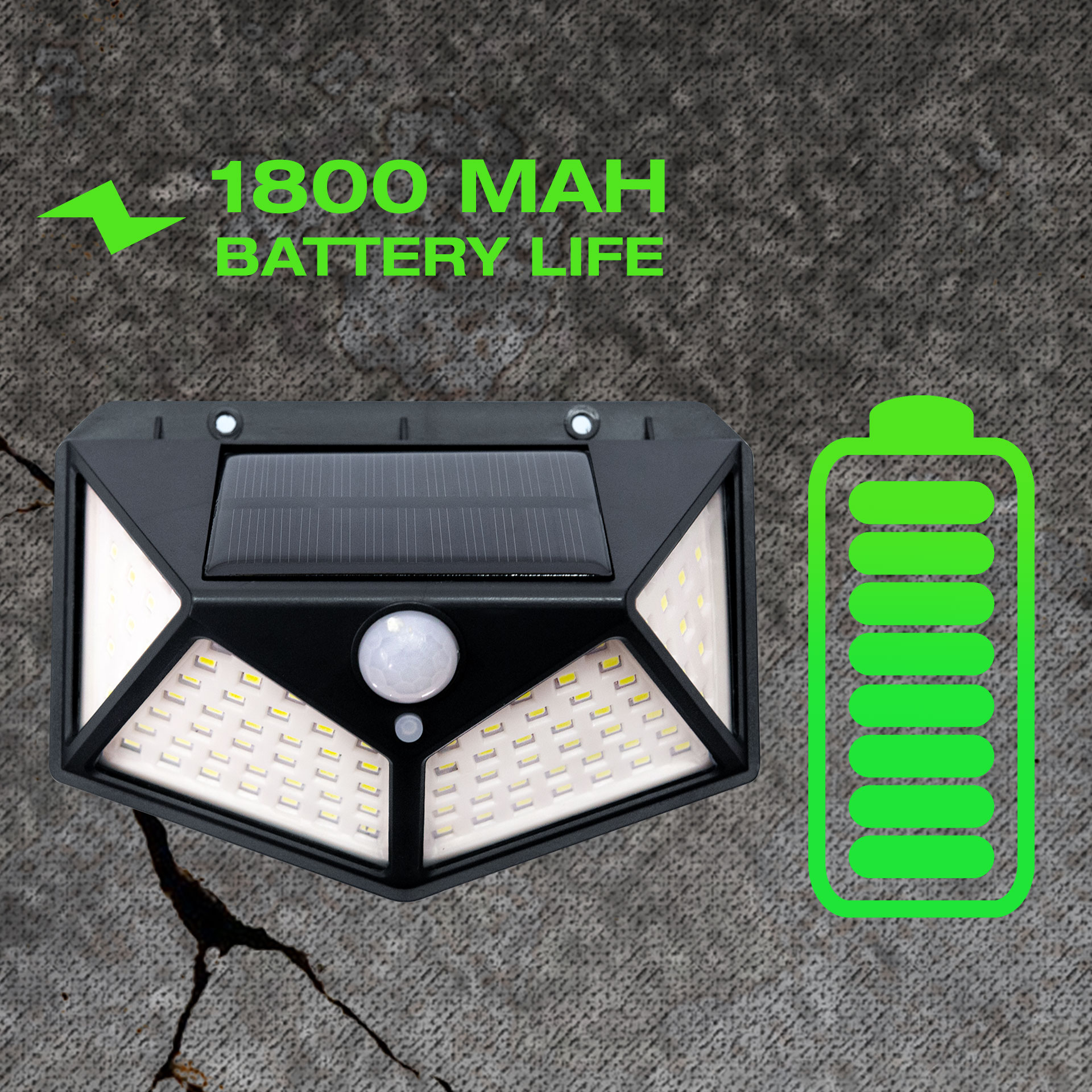 MOTION SENSOR DISTANCE
---
The Motion Sensor will be activated on the SolarBright Floodlight when someone comes within 30 feet of the FloodLight. The light will cover 270 degrees of Field Of View (FOV) and will stay on for half a minute or until movement has ceased.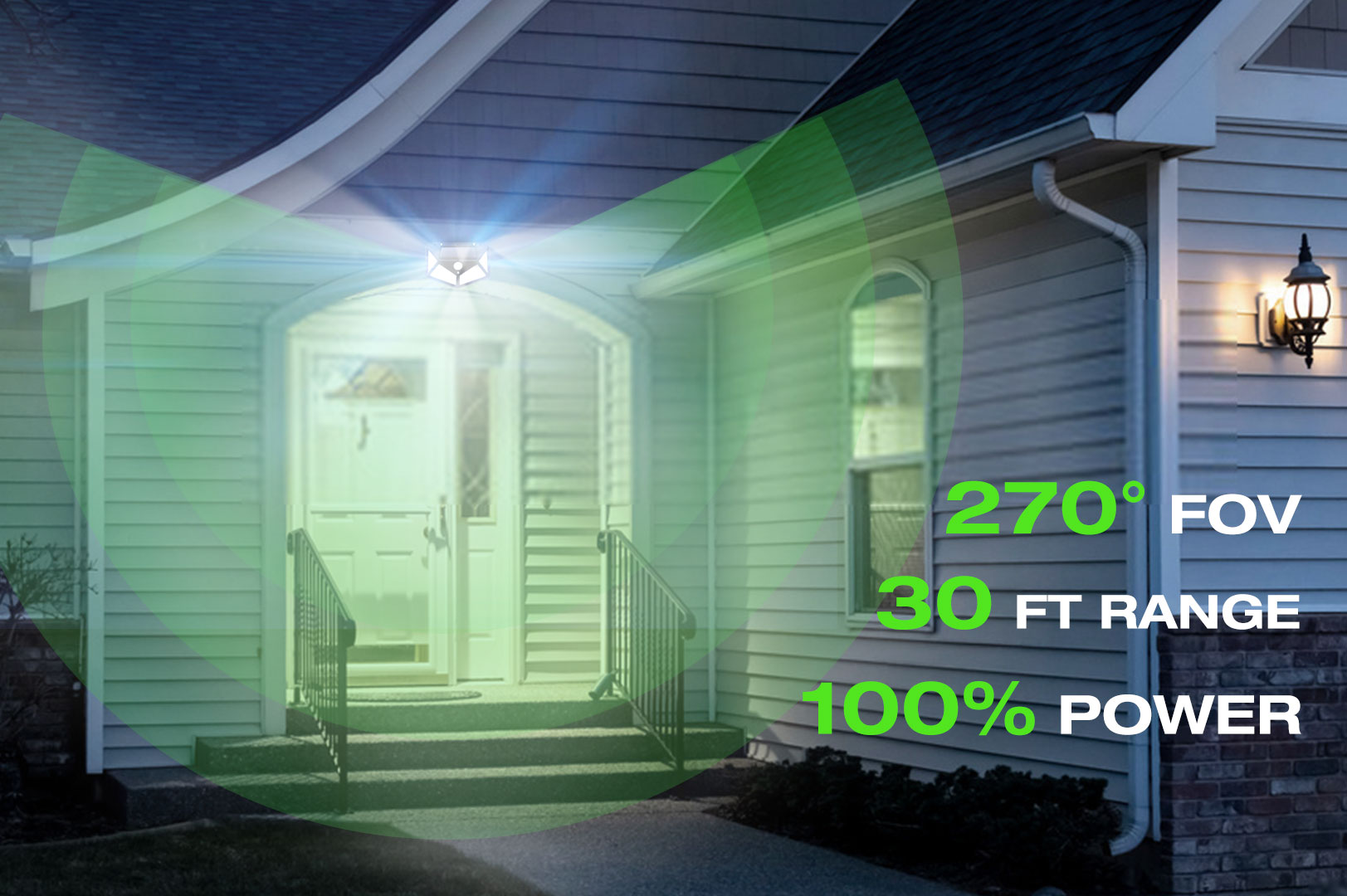 PERMANENTLY TAPES OR SCREWS TO ANY SURFACE
---
The SolarBright FloodLight™ is built with a flat-rear surface along with two screw holes. Having these two options allows the light to be taped or screwed to almost any surface.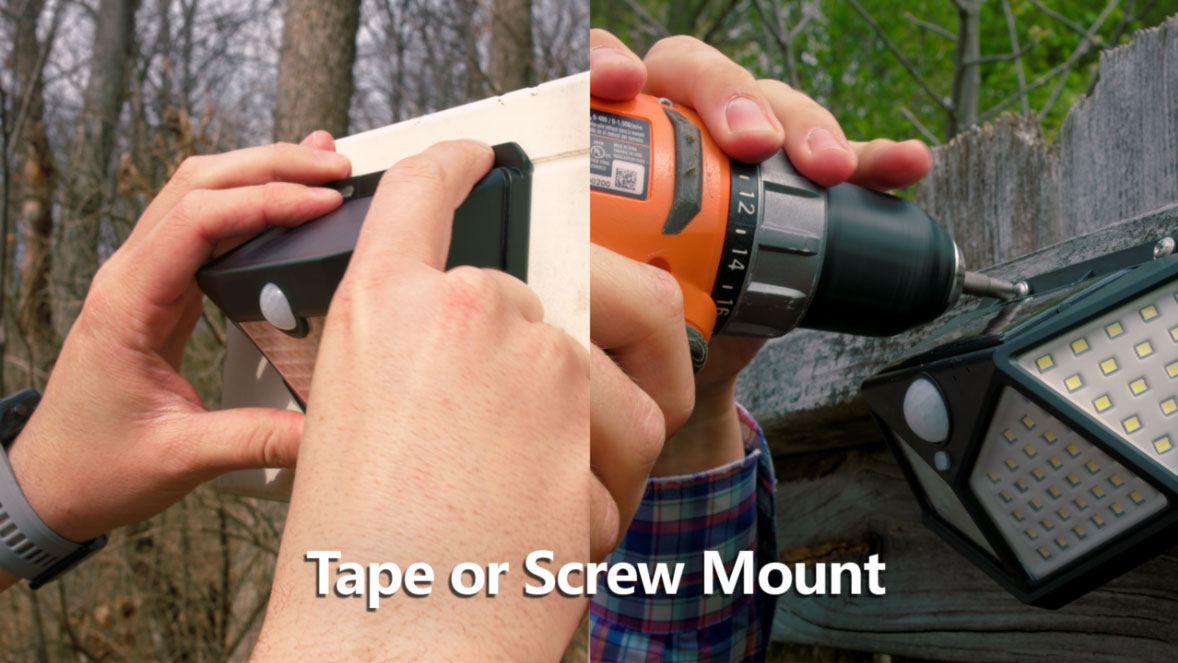 RISK-FREE GUARANTEE: FULL REFUND + SHIPPING
---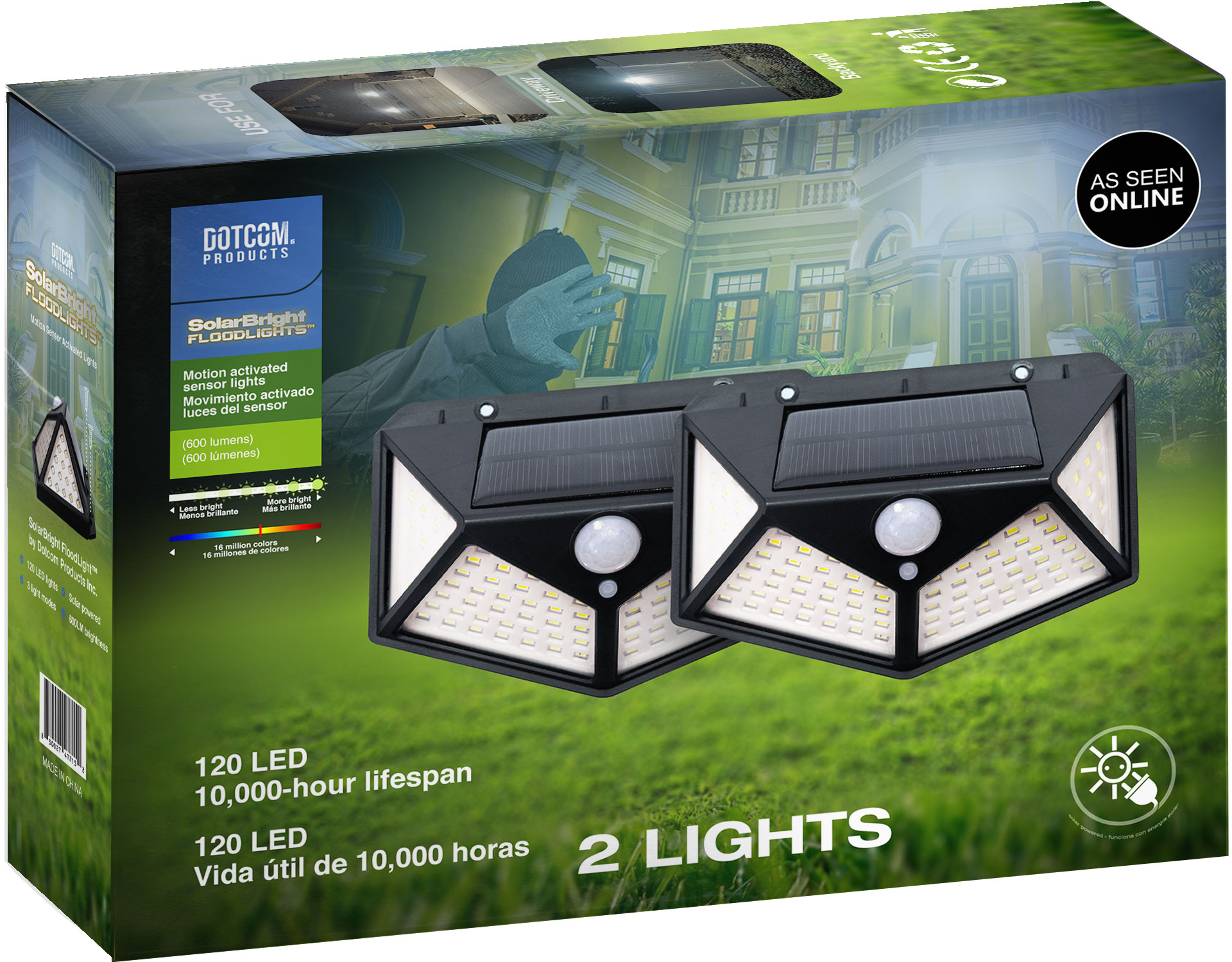 100% GUARANTEED SATISFACTION
This is why I love this company. Dot Com Products, INC believes in and backs their products so much, that if you're not satisfied, they'll give you a full refund with no questions asked PLUS they'll also refund the shipping cost. Meaning you have ZERO RISK when trying out their products.
DELIVERED IN 3-5 BUSINESS DAYS
---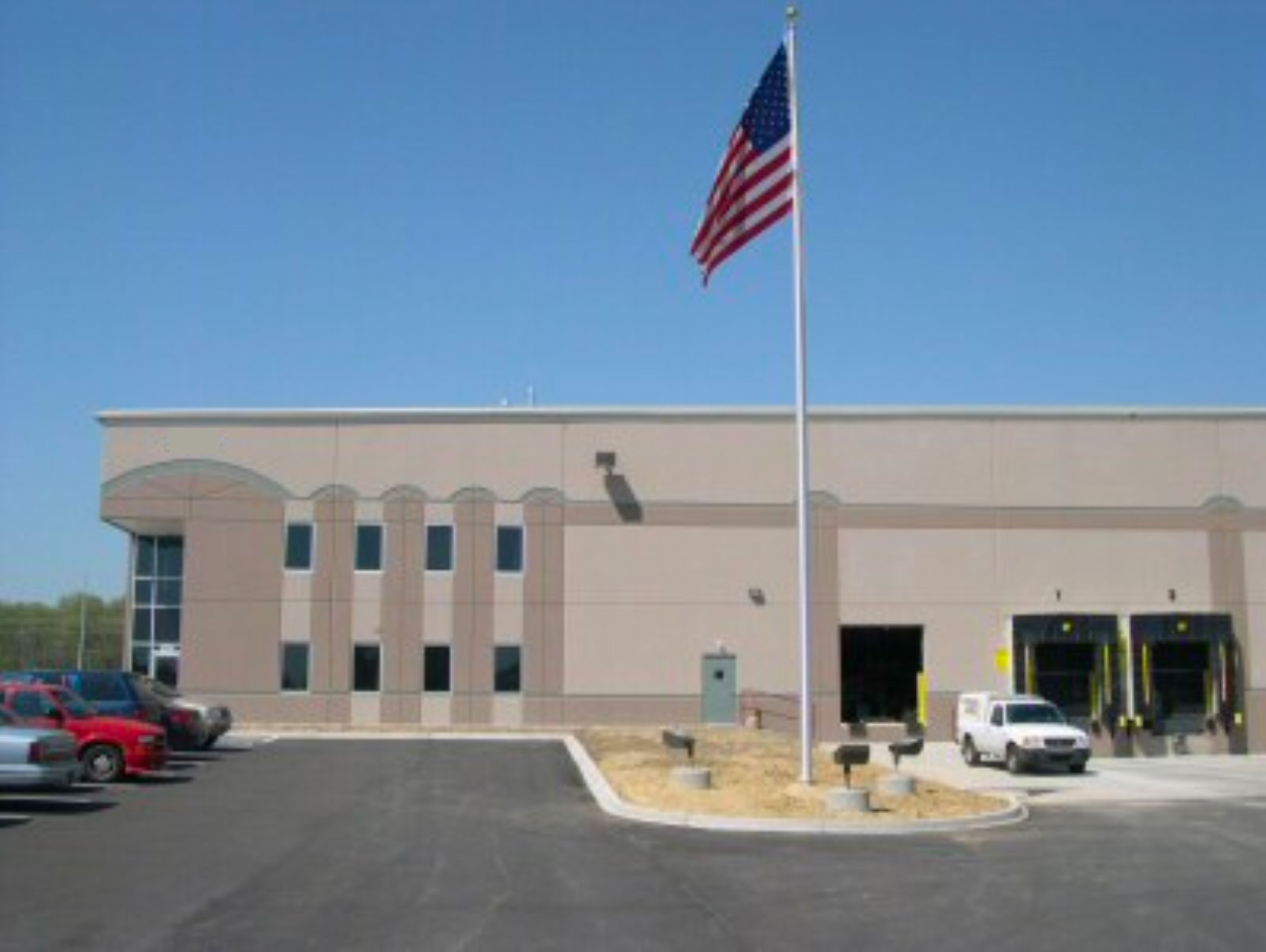 SHIPS FROM BOISE, ID 🇺🇸
Dot Com Products, INC is an American-owned business that doesn't believe in shipping products from China taking 45 days to get to its customers. This is why they partnered with the leading Fulfillment company in Boise, ID to deliver your package to your door-step within 3-5 business days.
HERE IS HOW TO ORDER YOURS TODAY
---
STEP 1: Go here to grab your SolarBright Floodlights™ and take advantage of the limited 50% off coupon.
Step 2: After you receive your SolarBright Floodlights™, install them in areas that need more light at night.
STEP 3: Enjoy brightly lit areas that include but not limited to RV's, Yard, Garages, Doors, Patios, Pools & More!
Note: Due to the increasingly high demand for these safety floodlights during these unprecedented times, we cannot say how long this discount will last. So if you're here now, then act fast!
Internet-Only Offer
SolarBright Floodlights™ are only available online. They are NOT available in stores.
Reminder: there is a limited supply of SolarBright Floodlights™ for this specific promotion. Don't wait—order today!
Click or tap the "Yes, I want 50% off!" button below now to check for availability, and to secure your 50% discount before it disappears.
Click Here To Order Your SolarBright FloodLights™

WHAT HAD TO SAY ABOUT THE SOLARBRIGHT FLOODLIGHT™
---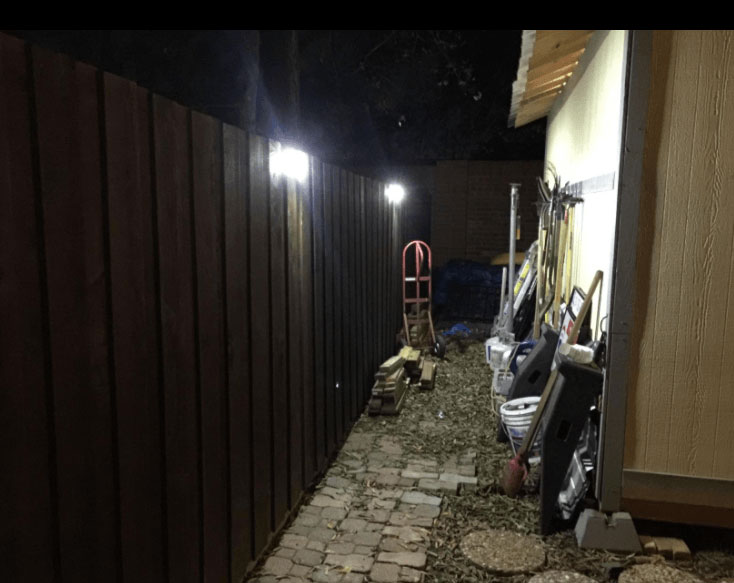 Ryan Marcus

I had bought 2 of these for myself recently. I put one on the side of the house, so there was lighting if we went to the back yard that way. The other I put near where out garbage can and recycle can is.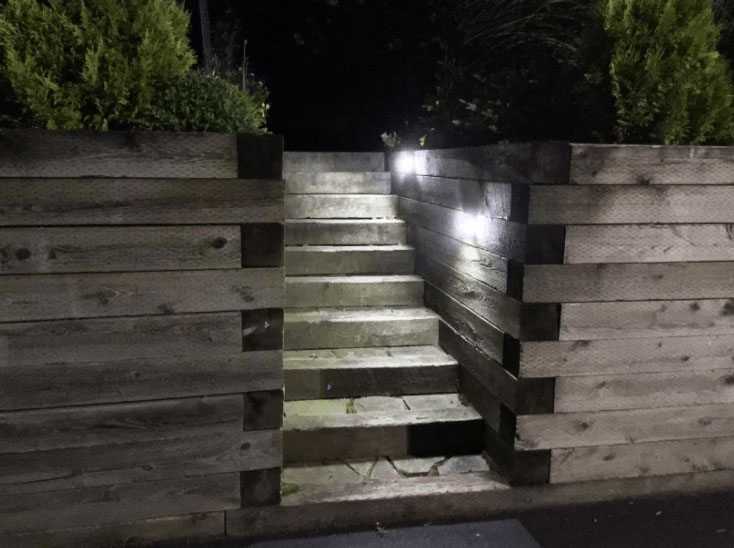 Oliver Sanchez

Wow! What great lights! These lights are really bright. Surpasses my expectations. Quality night lights. The sensor is triggered by smaller animals like the cats. Glad we bought them!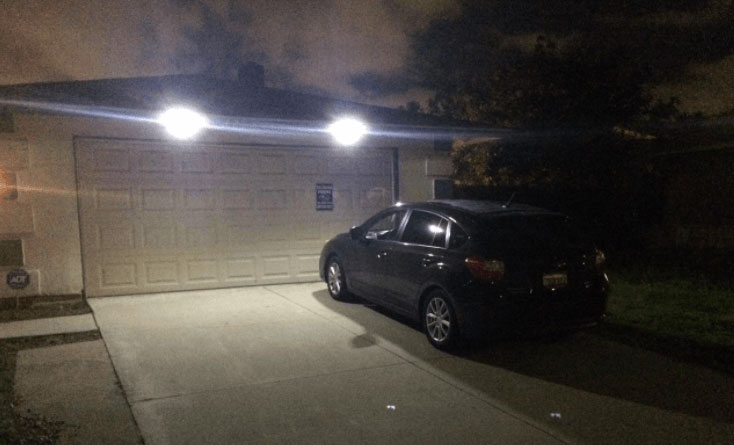 Aston Dorsey

Just received two of these and got them mounted easily with the single screw mounting hole. They were charged out of the box so after dark I went and tested them both and they work awesome! Have them mounted slightly below the roof line at about 6-7 ft up. I have looked at hundreds of these type of lights and have yet to find one as compact, bright and innovative as this one. The side LED's really are great. The corner LED's put out just enough extra light to really make the unit very efficient as a whole. Most comparable units only feature forwardfacing LED's. As far as the motion sensor goes I am very pleased. They registered motion in the front at around 20+ feet and about the same slightly to the side as well. No false-triggering of the sensor during some wind when the tree branches were swaying either. For the money I don't think these lights can be beat. Only had them up for a few days but so far so good!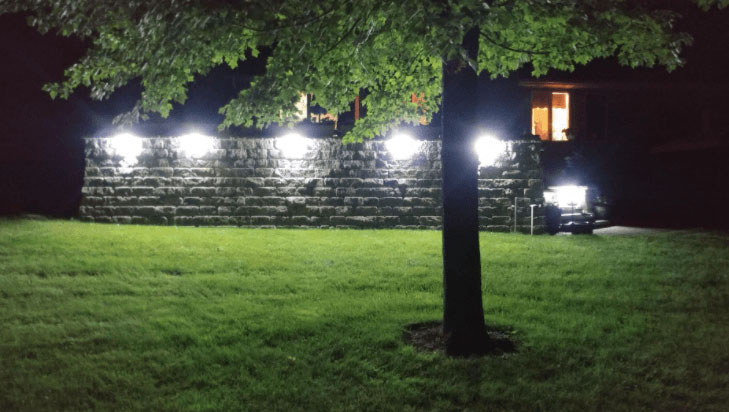 Kaden Wood

After buying these solar lights i had a few questions that were all answered by DotComProducts. I must admit the solar lights are bright and light up my back yard very well. I wish you could adjust the time on how long the lights stay on after motion sets them off but all in all, very good solar lights and i've bought alot of different one and these are the best and brightest by far..
Lisa Lambert

Works great for me, just be sure you install where it can get some sunlight to recharge.
Eddie Thomas

Awesome solar light! I was impressed with how bright the light was compared to my neighbors lights. Will be buying more!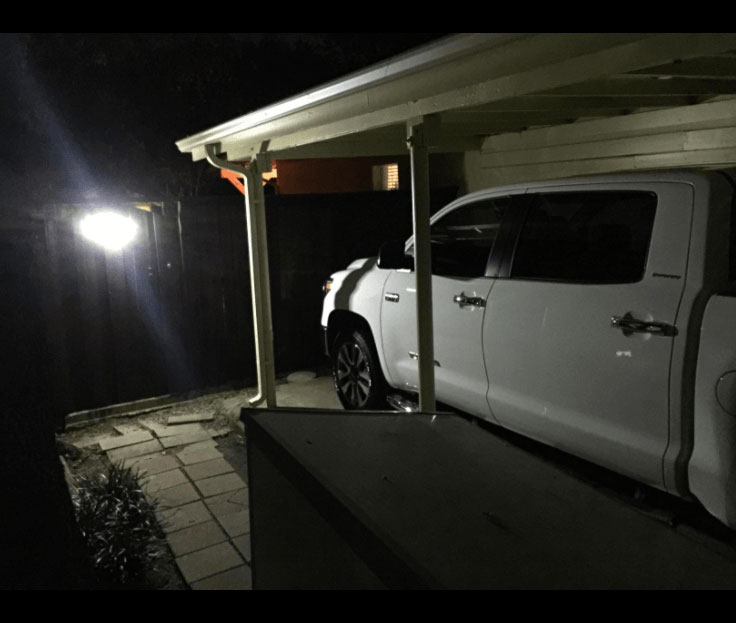 Victor Walters

There is a switch on the back that gives you a few options. My choice was bright light when motion is detected. It stays on for about 30 seconds, which is plenty to get from the car to the house, and motion keeps it activated.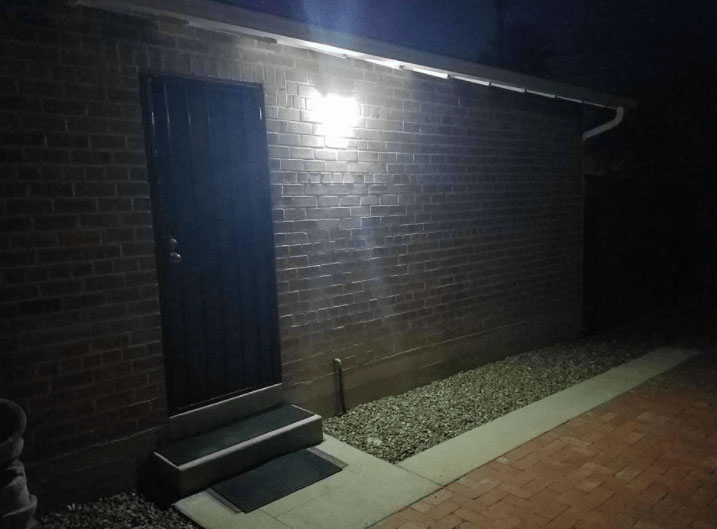 Jared Holland

I would definitely recommend this light if you don't want the hassle of having to set up a wired light. We had a deck extension and with the location had no light from out existing lights. We have it set on the motion setting as soon as we open our back door the light turns on. Great light

Sunday,Monday,Tuesday,Wednesday,Thursday,Friday,Saturday

January,February,March,April,May,June,July,August,September,October,November,December

Not enough items available. Only [max] left.

Browse Wishlist

Remove Wishlist

-->